As I mentioned on my post yesterday I will be making swatches of my latest haul. So let me show you the swatches I've done today.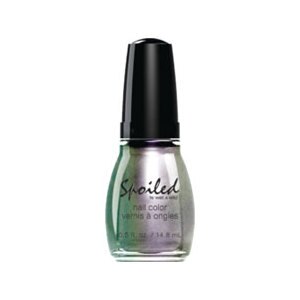 1. Paying With Platinum

- a sheer duo-chrome polish, the color is like a foil gun metal gray with purple and green flashes. I love the formula it glides smoothly into your nails during application. I applied 3 coats for this one since it is sheer. The first coat appears to be a sheer silver with a hint of purple sheen and I notice just a tad bit of streaks, so not really a big of a deal. I totally love this polish.
2. Plenty Of Fish In The Sea
-
a vibrant blue shimmer with a glowing teal sheen. Once again the formula is very nice it applies smoothly with little streaks which is usual to shimmer polishes. This is my second favorite from the bunch. I applied two coats for this one.
3. Permission To Proceed
- is a green jelly polish which I though at first is creme. Now I even more love the formula of this one. I applied 2 coats.
4. Jail Bait -

a neon orange jelly polish which I really love. I applied 2 coats.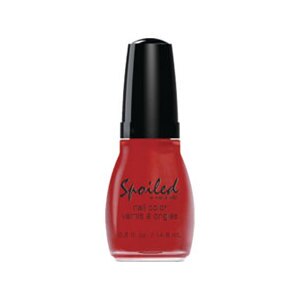 5. I Tripped On The Red Carpet -

a smooth red polish with a little bit of pink shimmer. This is my favorite out of the bunch with a cool name. I thought the color is sexy and elegant. The formula is very good. I applied 2 coats.
So these are my swatches for Spoiled Nail Polish, I didn't bother to make a swatch for the Correction Tape since it's just a plain creme white polish anyway. Guys, I definitely recommend these colors and this brand. The formula is very good, I read some reviews about this brand regarding the brushes they seem to have a problem with it, but I don't. For the price wise, it's economically cheap which is really surprising of how good this brand is. So let me know what you think about the swatches and which of the colors you would like to have.
Until next time lovelies ^_^
Credits: